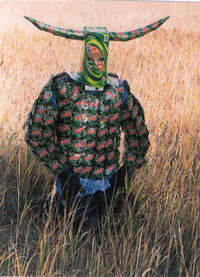 Mountain Dew is a variation of a carbon based liquid known a soda. Mountain Dew has a abnormal amount of sugar and caffine and is rumored to cause tooth decay. Who cares if it causes tooth decay? I mean, it tastes good and it makes you hyper. What more could you ask for in a plastic bottle container? Well anyway, "The Dew" is green and clear so you can see through it. There is also a red version of it and an orange version, which by looking at it I know I hate it since I don't like orange anything. I do enjoy tangerines though. I once drank about eight cans of Mountain Dew. I was up until 4:08 in the morning.
Ad blocker interference detected!
Wikia is a free-to-use site that makes money from advertising. We have a modified experience for viewers using ad blockers

Wikia is not accessible if you've made further modifications. Remove the custom ad blocker rule(s) and the page will load as expected.