Ad blocker interference detected!
Wikia is a free-to-use site that makes money from advertising. We have a modified experience for viewers using ad blockers

Wikia is not accessible if you've made further modifications. Remove the custom ad blocker rule(s) and the page will load as expected.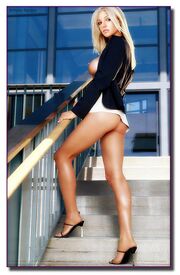 Britney Spears
is a popular pop artist and a really, really crazy and physiologically insane
person
. Mostly known for doing it again, shaving her own hair and also being really freaking insane. She has been known to be in a custody battle with her former-husband and everyone's most hated singer
Kevin Federline
to no avail. Mostly every attempt to get custody of her children has been an instant failure, resulting in her stopping to get food, go to church, buy clothes or freak out in the house in the middle of the night. I don't get why she's fallen so hard. From making wonderful pop music to being insane as hell, what has taken this girl's sanity. Possibly some bat in her
brain
but I can't confirm that. And her former husband has given her rights to visit her children. What has this world gone to lately, mostly why should be visiting her children when her herself is bat fuck insane?
What has the world come to these days? What has the world come to?